Nagano
Nagano a single repository and management system for ALL of the institution's research projects, whether for projects involving humans and/or animals.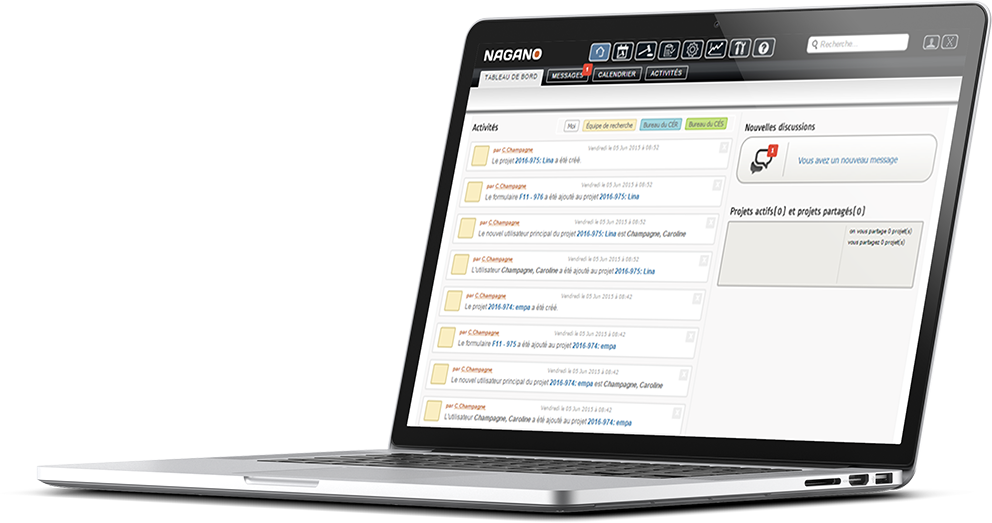 Present in more than 25 establishments across Quebec, Nagano:
Evolves with its clients – It's a solution oriented towards its user community.

Offers great autonomy and a high level of customization due to its many tools.

Includes tools for creating forms, meeting management, evaluation processes, animal facilities management, and much more.

Displays a 'Web' platform, responsive and developed with modern technologies.

Manages more than 10,000 research projects and 50,000 users.

Is a complete and integrated solution for REB, CAC, research centres and animal facilities.

Is the most widely used protocol and research project management solution in Quebec.
Nagano is the unique repository for the register of research projects and protocols of your institution.
It is also a series of specialized complementary modules
Module d'évaluation éthique CER/CPA et scientifique
Module permettant la demande d'évaluation à un comité CER/CPA, en plus de toute la gestion des comités, soit les évaluations et leurs attributions, les rencontres (ordre du jour et procès-verbaux) et la production des documents officiels d'approbation.
Ce module inclut:
Des formulaires de dépôts et de suivis personnalisables

La gestion des évaluations éthiques

La gestion des évaluations scientifique/académique
Multilingual module
Thanks to the multilingual module, Nagano is configurable in English and French, both in protocol forms and interface level, and is easy to translate according to the client's needs.
Multicentre module (for Quebec's Ministère de la Santé et des Services Sociaux)
This module has 2 components:
Interconnecting institutions and monitoring the progress of projects and recruitment from the main establishment
Management of multicentred projects between the reviewing REB (rREB) and other participating institutions
Follow-up management
Follow-up with the formally mandated person, with the addition of different tools and processes that comply with the rules of Quebec's MSSS.
Convenience/Feasibility Assessment Module
Highly configurable, flexible and customizable module, allowing to create multiple types of evaluations. Each evaluation process is triggered manually or automatically, depending on the answers received when the form is completed.
AMIS module, for animal management (Animal Management Integrated System)
Module integrating itself perfectly with Nagano's other functionalities, allowing it to limit the use of animals according to ethical approval.
This module provides complete management of animal facilities, in terms of the animal's health record, colony management, reproduction, locations, orders and staff tasks.
Nagano's AMIS distinguishes itself from alternative products on the market by:
The management of all species of animals;
The management of groups of animals (e.g. school of zebra fish);
Cryopreservation management;
Integration with other Nagano modules (access to protocols, limits according to ethical approval, etc.);
High level of customization and configuration;
Multilingualism.
+Plus Module, for Clinical Trial Management System (CTMS)
Module supporting budget management, research participants visit supervision, intervention monitoring, etc. This system also makes it possible to produce invoices for the sponsor. In conjunction with the convenience module, the involved departments can monitor their participation in the project based on visits while taking into account standards of medically required care.
A multicentric version allowing synchronization with a centralized platform, as well as with the main site, is under development.
Training module
The training module allows for an entire follow-up of the staff's training as well as stakeholders (researchers, research staff, etc.) to ensure they comply with the criteria required to do research, both at the clinical level on humans and for animal research.
It is also possible to monitor completed training, deadlines, renewals and research grants using a multitude of tools (warnings, automated emails, etc.).
Likewise, the platform supports documents attachments to each staff member's file, such as training certificates (in case of external training). Many management tools, such as registration system, training session announcements, creation of official documents or of certificates of achievement, renewal reminders, complete the system.
This functionality meets several needs and objectives, mainly monitoring and ensuring that all staff have completed each training required to conduct research within the institution (Good Clinical Practice, Ethics Tutorial of Health Canada MSSS Division 5, TCPS 2, etc.).
For research teams, this module eliminates frustration, as they must include in every new project the state of their training: this module automates everything, even forms. It also facilitates the management of compliance, since with a simple 'mouse over' on the name of a user, administrators are informed on the status of training of their staff. Finally, the system makes it possible to add researchers' curriculum vitae if an institution wishes to integrate them into its platform.
As with any Nagano module, research and reporting tools complete this section.
SOFA module
Module to monitor activities which do not require an ethics review, or which calls for the release of funds prior to an ethics review. This section makes fills the gap with the ethics module by taking charge of all other projects of the institution, with the aim of acting as a registry.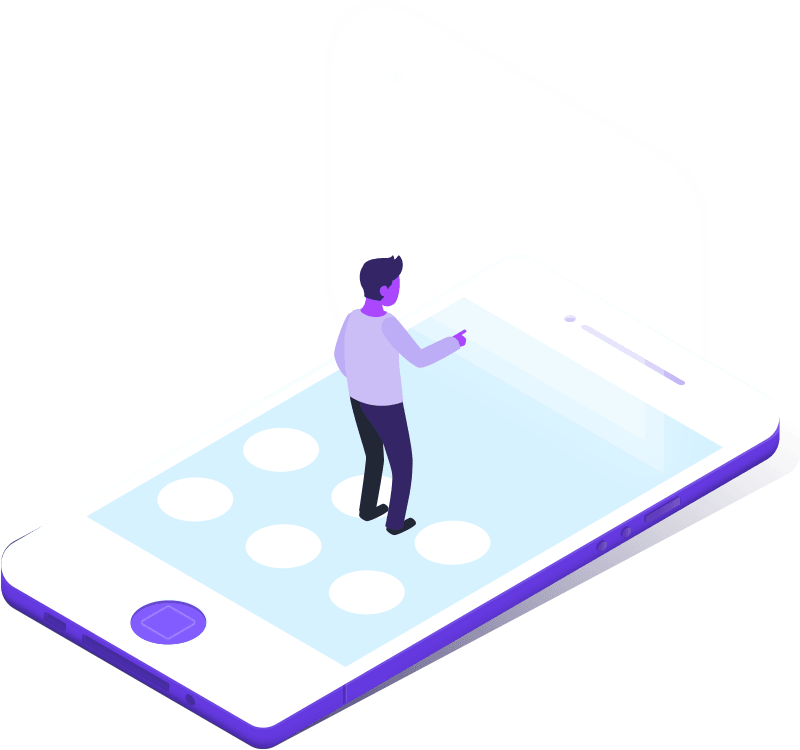 25 major partners
30 human ethics committees
10 animal protection committees
More than 25,000 research protocols or projects
More than 50,000 users